Hardware specifications
Sunplus 1506G 667MHz SoC
DVB S2 demodulator
RAM (Memory): DDR3 2 Gbit
ROM (Flash): Serial Flash 64 Mbit
USB: 2x USB 2.0
USB 2.0 for PVR
WiFi (build-in)
USB WiFi & 4G modem (not build in)
WEB TV
PowerVU Biss Key
DLNA
Youtube

Xtream codes
Stalker protocol
Network Sharing: CCCAM, Newcamd, MGCamd, MS Camd
Firmware Upgrade via Internet (OTA)

CE & RoHS Certificate, Power Supply CE & CASS UK Certificate

MPEG-4 H.264 & AVC Main Profile Level 3 & High Profile Level 4.1
MPEG-2 MP@HL & MP@ML
MPEG-1 Layer I & II & III, Digital Audio (AC3)
SCPC & MCPC receivable from C/Ku band satellites
Multiple LNB-Switching control (DiSEqC1.0, 1.1, unicable, 1.2, 1.3 USALS)
NIT Search
HDMI 1.3
PVR (store in USB disk)
Multimedia files playback (by USB)
Electronic Program Guide (EPG) for 7 days
Teletext and Subtitle Out through OSD
Multi-lingual DVB subtitle and teletext
Automatic and Manual Channel Scan Options
Automatic Service Scan
OSD in many languages: English, French, German, Italian, Spanish, Portuguese, Russian, Arabic, etc.

High light LED display

Multiple display mode: 1080p, 1080i, 720p, 576p, 576i, 480p, 480i
H.264 hardware decoding
Various channel editing function
Screen format: auto, 4:3, and 16:9

Upgrade Software through USB disc

Parent lock
CA: 1x CA slot
Ethernet: 10 & 100Mbit ethernet interface

Power: DC 12V

Quite satisfactory body
The OPENBOX V9S is sized at 220 x 152 x 52 mm. While it is a little big, exceptionally solid with good heat dissipation.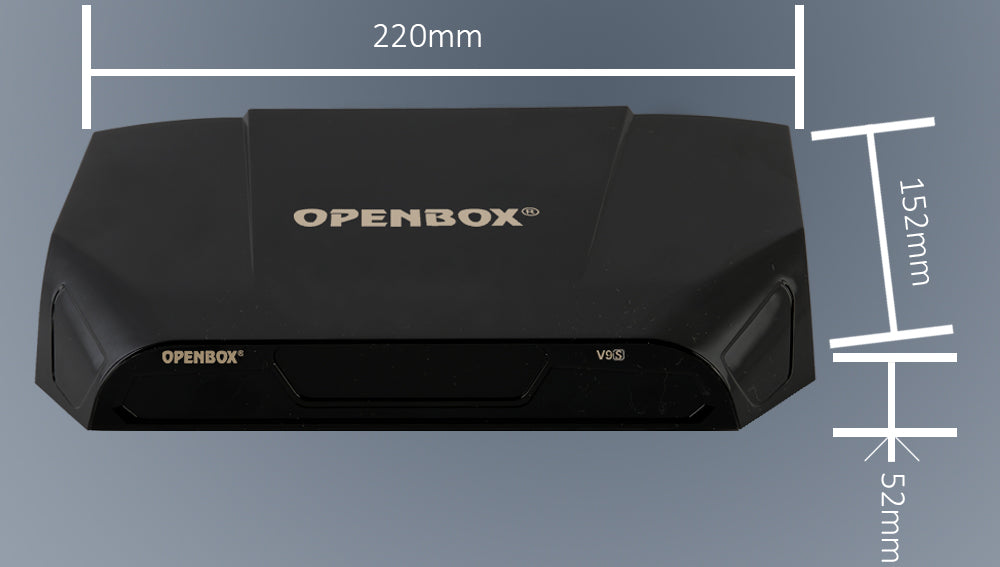 More ports for the extension
The OPENBOX V9S features a complete set of extension ports, it has a USB port, a PJ-356 port (RS232), and an IC Card port on the left side, and an LNB IN port (LNB IN), an RJ45 port (ETHERNET), an HDMI port (HD TV), a set of AV port (AUDIO-R, AUDIO-L, VIDEO, and Coaxial ), a USB port, and a Power port (DC 12V).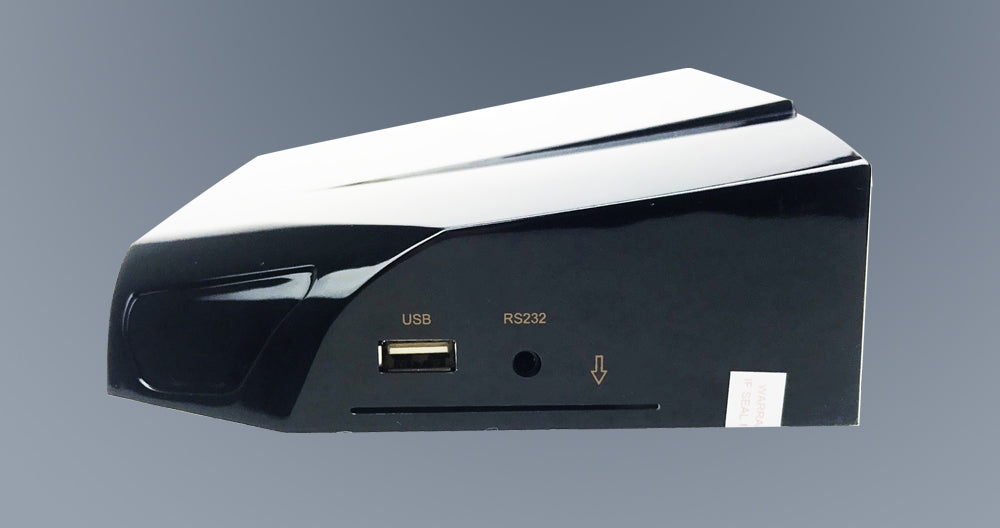 Diverse functions
The OPENBOX V9S is a powerful satellite receiver, it supports many networks sharing IKS CAMD protocols including CCcam, MG Camd, NewCamd, and MS Camd. The decoder supports also web live stream services such as MARS TV X IPTV, Xtream Codes, Stalker, and M3U. Apart from these special functions, YouTube is being integrated as part of the basic functions.
Update software and TP online
For getting the new software version of the OPENBOX V9S, it can be easily done, that's because the box supports online updates.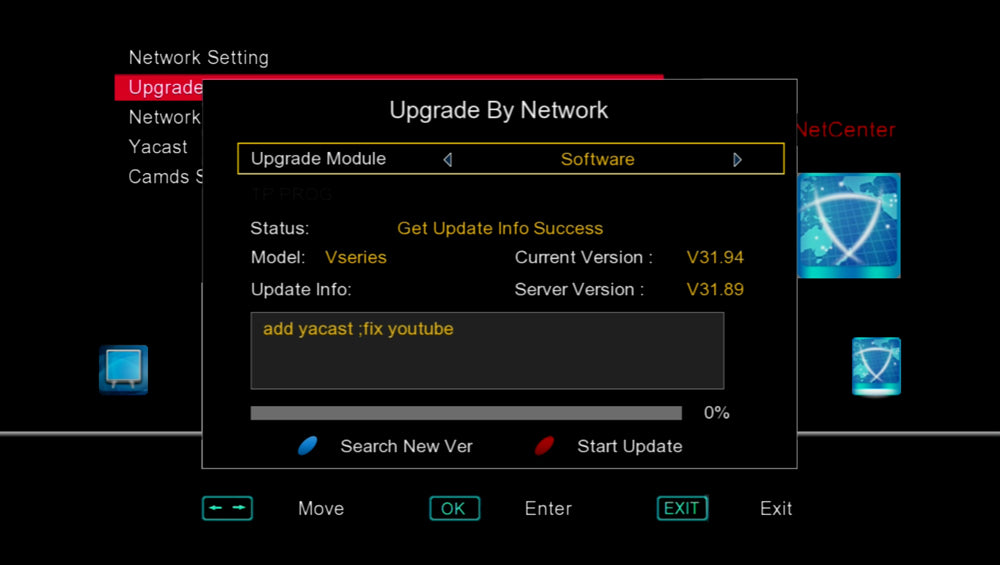 What is included
The OPENBOX V9S is accompanied by its Power Adapter, HDMI Cable, Remote Controller, and User Manual.