Description
What is included
The X96 Max Plus is accompanied by its Power Adapter, HDMI Cable, Remote Controller, and User Manual.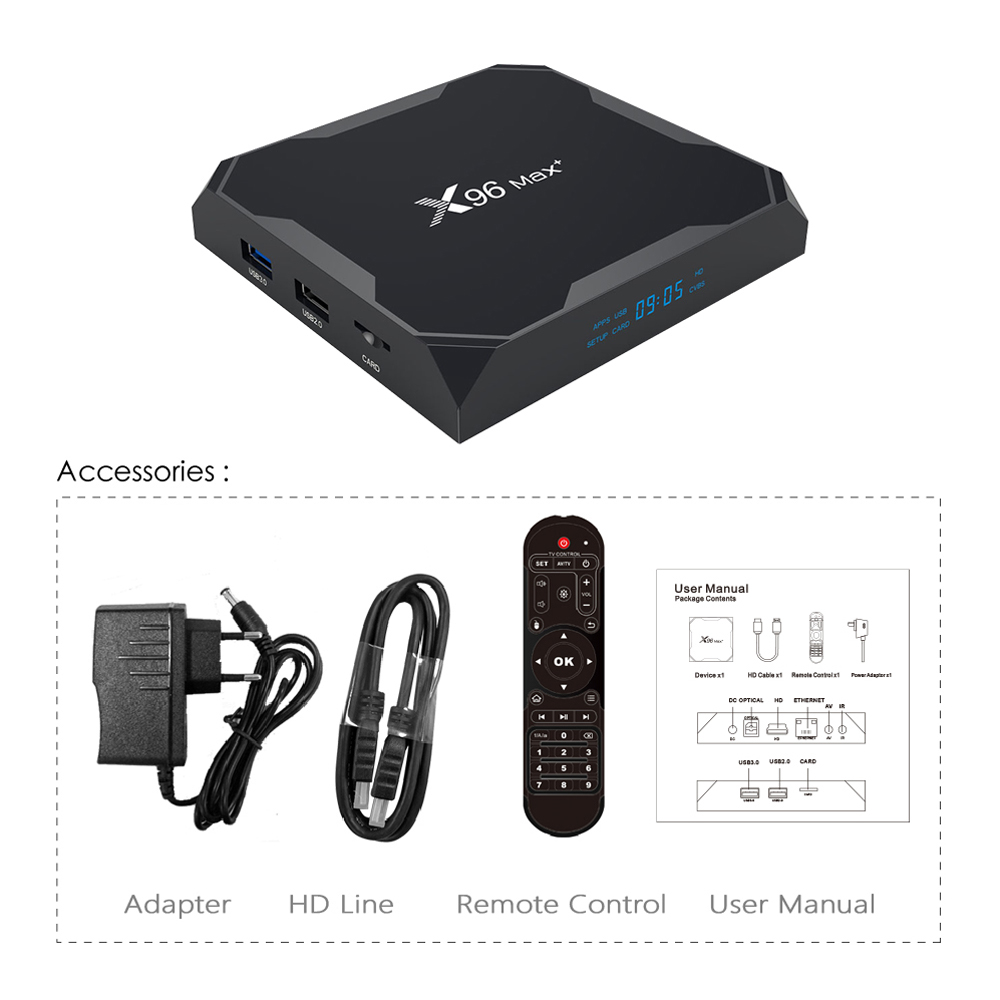 Main Features
The X96 Max Plus has a boxy shape with small round corners. It is about 105 x 105 x 28 mm in size. The important features of the X96 MAX Plus include Amlogic S905X3 64-bit Quad-Core ARM Cortex A55 CPU, Mali-G31 MP2 GPU, 100M LAN, Built-in 2.4G Wi-Fi, USB 3.0, H.265 HEVC, HDR 10+ VP9, and 8K Ultra HD.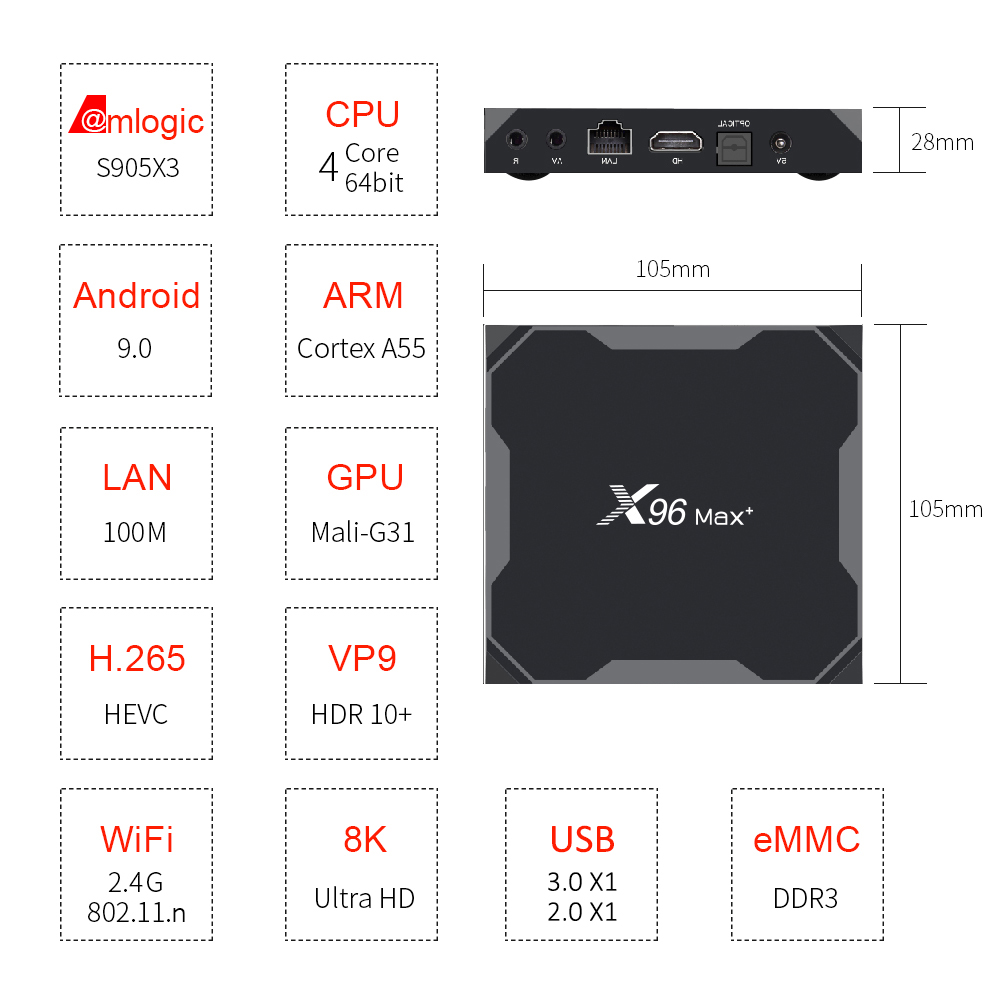 Android 9.0 Pie TV Box
As a smart streaming media player, the X96 Max Plus TV box is powered by Android 9.0 Pie OS, it has high speed and smooth performance, which is easy to turn your regular TV into a smart one.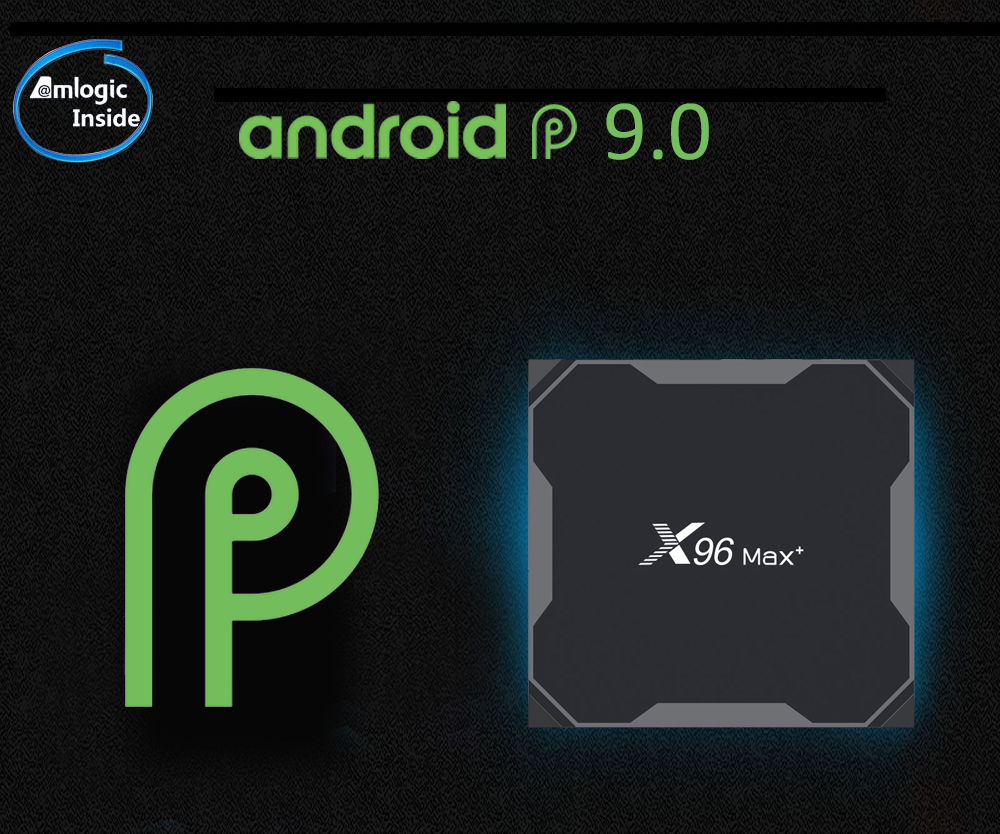 Powerful chips
The X96 Max Plus Android 9.0 TV box upgrade the chip from S905X2 to be used for X96 Max to S905X3, this is a powerful chip with faster running speed, it comes with Mali-G31 MP2 GPU, and ensure you enjoy a high definition viewing and fluent video playing. On this, you can watch true 3D and 8K movies smoothly at home. Not only this, but the box integrates also neural networks API, which provides smarter, faster, and powerful than ever chipset.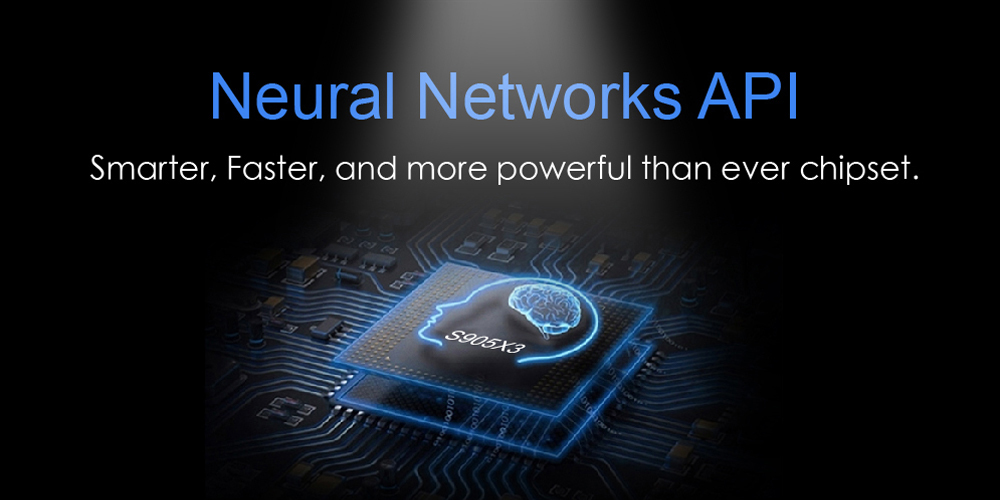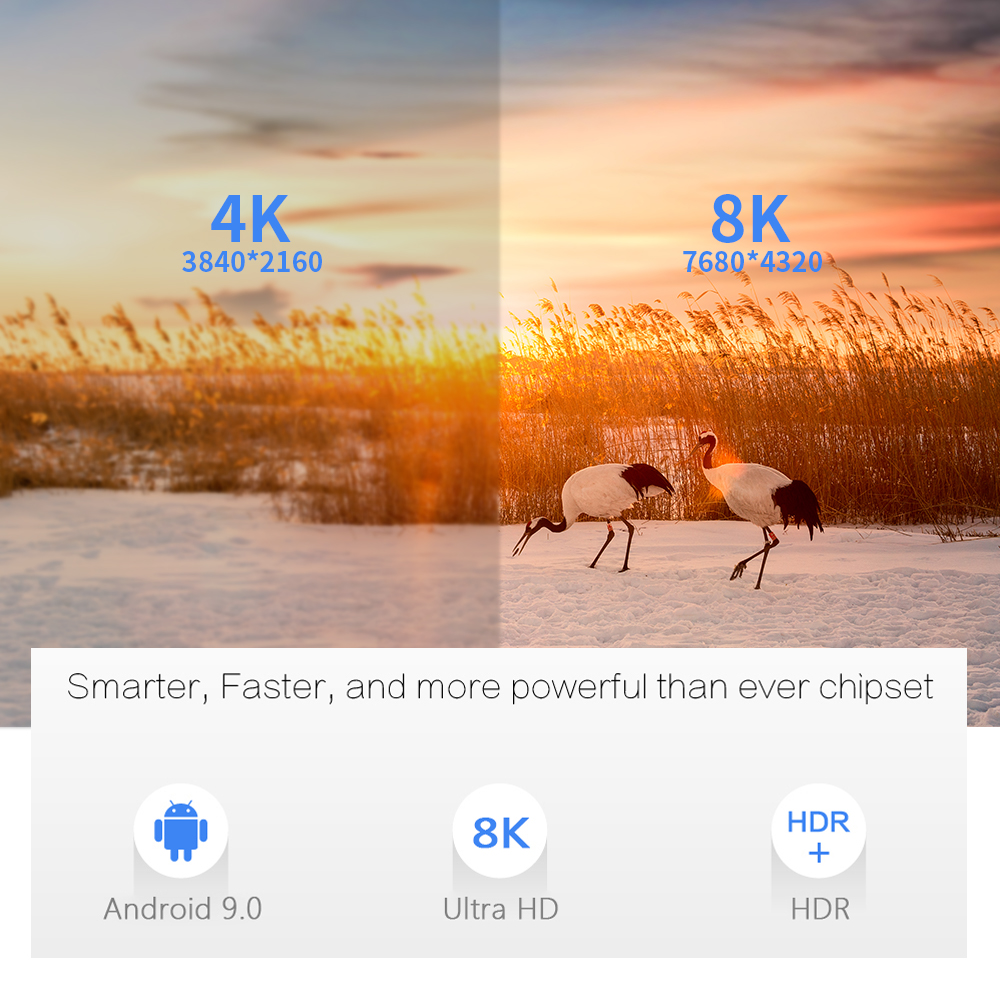 More ports for the extension
The X96 Max Plus features a complete set of extension ports, it has a Power port (5V), an Optical audio port (OPTICAL), an HDMI port (HD), an RJ45 port (LAN), an AV port (AV), and an IR port (IR) on the backside, and a USB 3.0 port, a USB 2.0 port, and a TF card port (CARD) on the left side.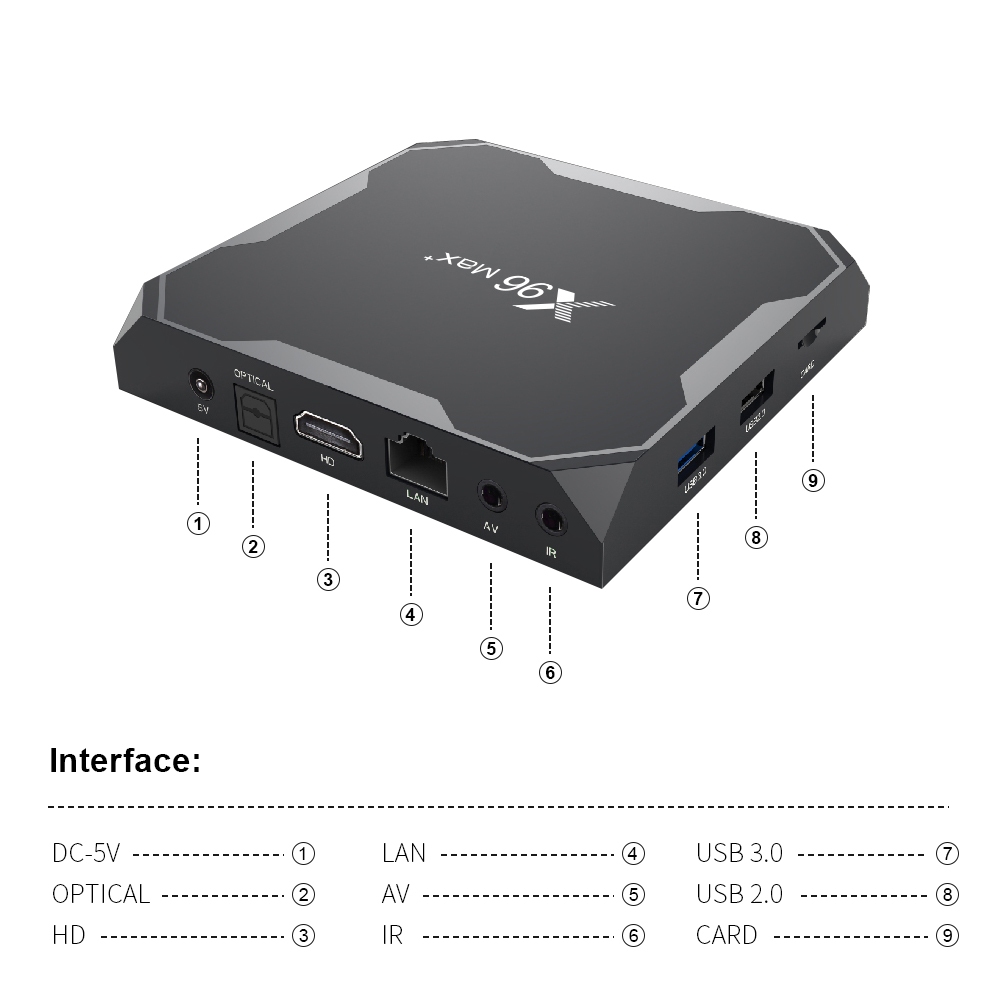 On the front, there is an LED display that indicates time and some status, such as system time, HD video output status, AV status, USB mount status, and TF Card mount status.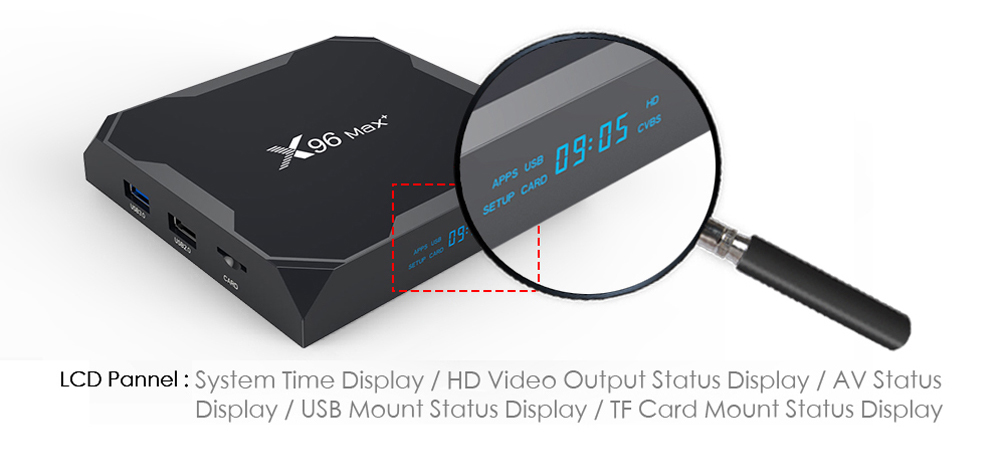 USB 3.0 Inteface
The X96 Max Plus has a USB 3.0 interface and 1 USB 2.0 interface. Since USB 3.0 has a faster file transmission speed, it is even 10 times faster than that of USB 2.0, you can then transfer your HD movies in a short time more easily.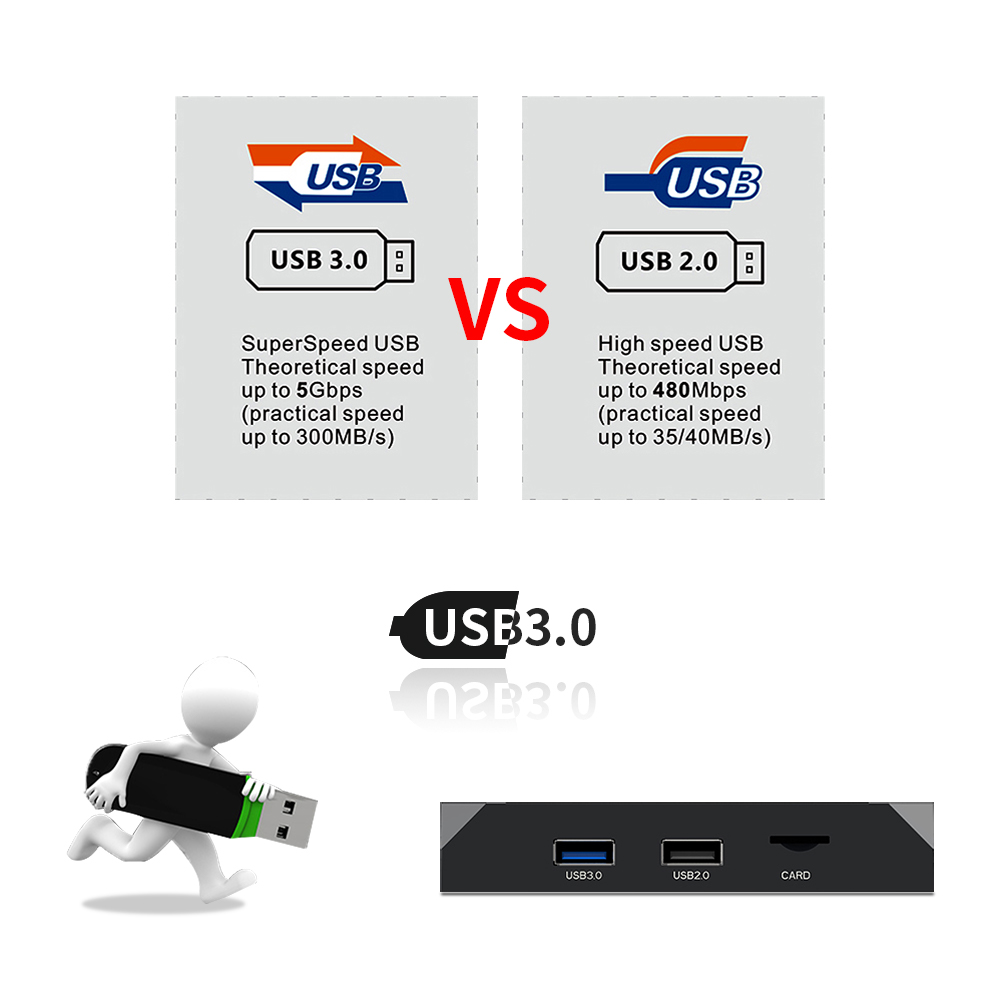 DLNA & AirPlay functions
The X96 Max Plus Android TV box supports DLNA & AirPlay function, which means your video/music/photo can be easily mirrored from your Android devices & iOS devices to the bigger and better screen.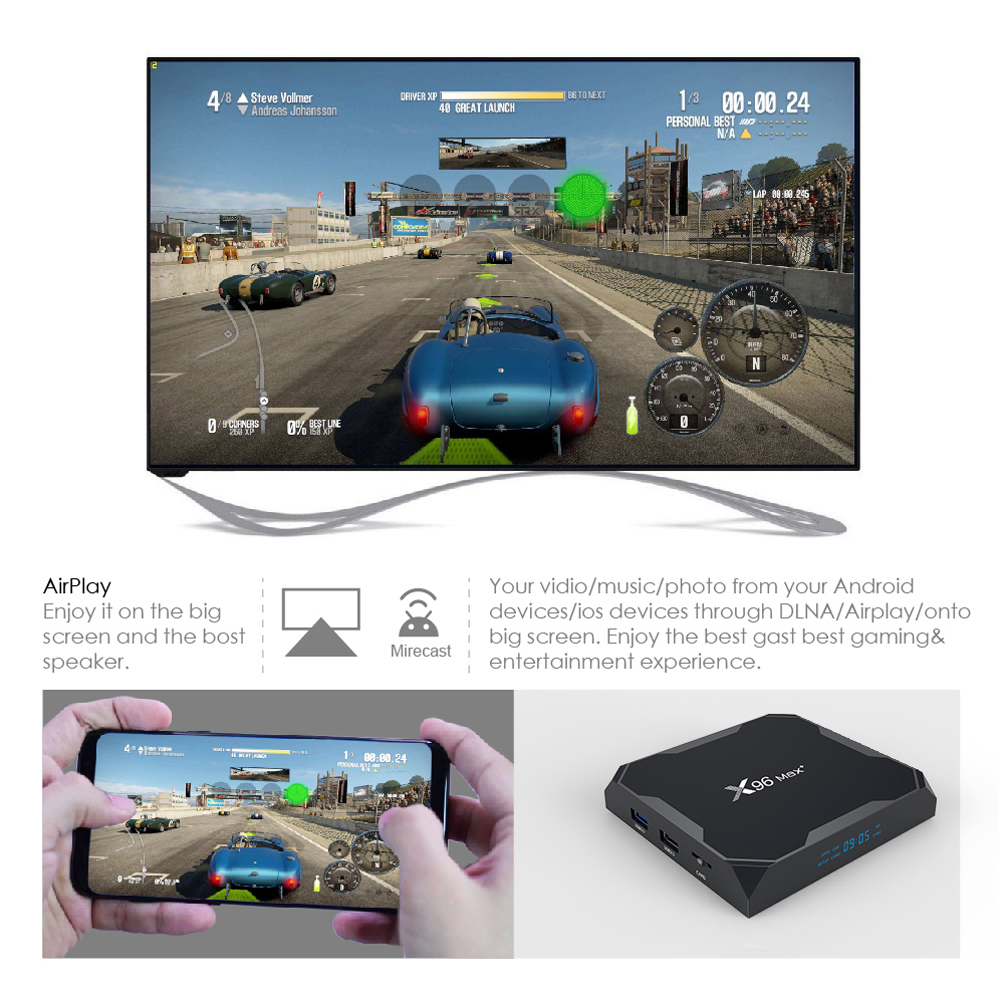 On DLNA push mode, you can enjoy watching videos while operating your phone to do other things
On AirPlay mirror mode, you can easily display your mobile phone screen to the big screen in real-time.
HDR+ feature
The X96 Max Plus supports HDR+, it makes it's possible than color gamut expands 100% and maximum.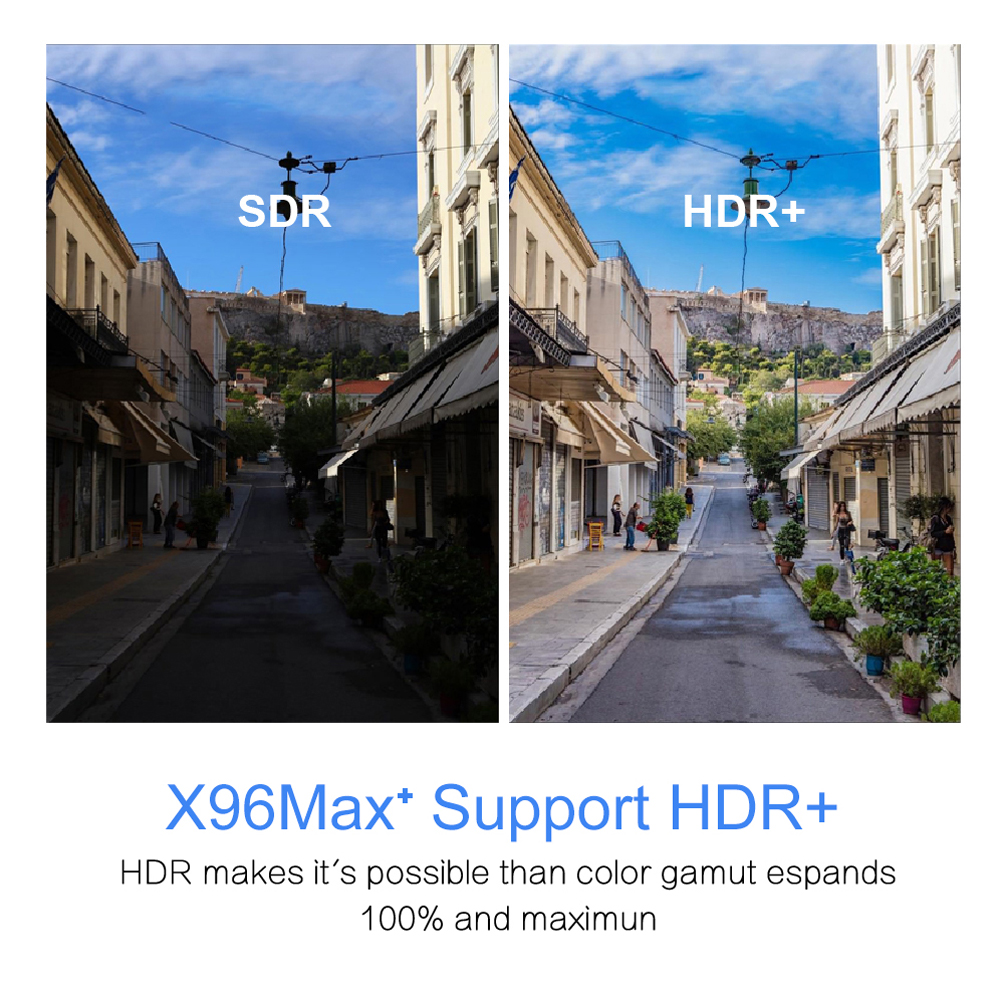 Rich applications
After turning on the X96 Max Plus, you will find a simple and quite clear interface, it is easy to use with the default remote control. It has a lower row and you can customize your UI in accordance with your hobbies. As an Android TV box, it is certain that the X96 Max Plus supports numerous Android applications, such as KDDI addon player, Netflix, YouTube, Hulu, Chrome, and much more. You can download the applications you want from the Google Play store. For applications that cannot be installed from Play Store, you could install them by downloading the relevant APK package like our popular MARS TV X app.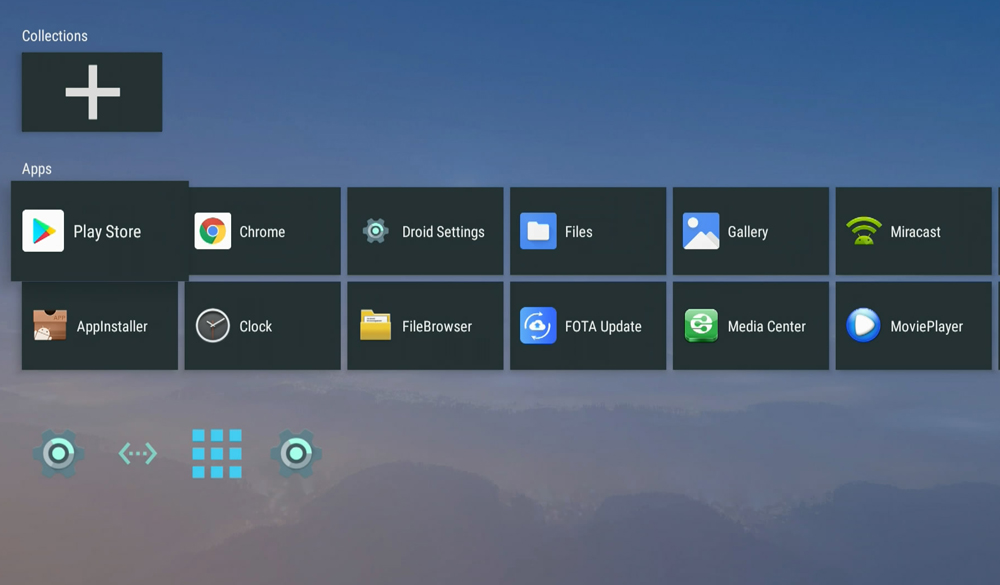 Different types of power adapters
We will send the correct power adapter which is suitable for you according to the shipping address or your requirement.